International Exams
TOEFL iBT Preparation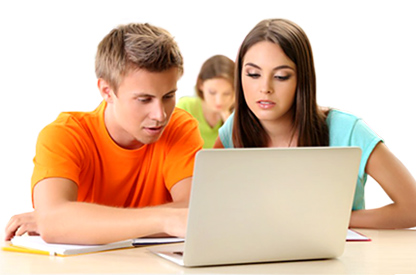 Our TOEFL iBT (Internet Based test) course evaluates the four core language skills: reading, speaking, listening, and writing (Testing speaking skills is a new feature of the TOEFL iBT). You will analyze the test content and have substantial opportunity for focused practice and feedback on your performance. In addition, you will learn tips and strategies for generating and organizing supporting ideas and composing a response to essay questions.

In the course you will:
Practice and learn key test-taking strategies for the TOEFL iBT.
Practice individual test sections of the TOEFL iBT using the integrated skills test format.
Learn techniques to build vocabulary.
Review key grammar points. Improve listening comprehension skills.
Write and receive feedback on practice essays.
Improve test performance under time limits.
Take a complete practice test of the TOEFL iBT.
Receive individual instruction in small classes.
Our course is also offered as a Super-Intensive course option. The course may be scheduled in either or both the daytime or evening, depending upon your needs.
Minimum Level Of English: TOEFL iBT 60+
Course length: 100 hours

Reading:
The Reading section of the TOEFL iBT test measures your ability to understand written academic English. You will be asked to read three to five passages and answer 12-14 comprehension questions about each passage.

Listening:
The Listening section of the TOELF iBT test measures your ability to understand spoken English. You will hear conversations as well as academic discussions and classroom lectures.

Speaking:
The Speaking section of the TOEFL iBT is to measure your ability to communicate orally. There are six speaking tasks on the test. They are divided into two types: independent speaking tasks and integrated speaking tasks.

Writing:
The Writing Section of the TOELF iBT test measures your ability to write standard academic English. There are two writing tasks on the iBT test : independent and integrated.

Official Writing Topics List.pdf
Para más información contáctenos